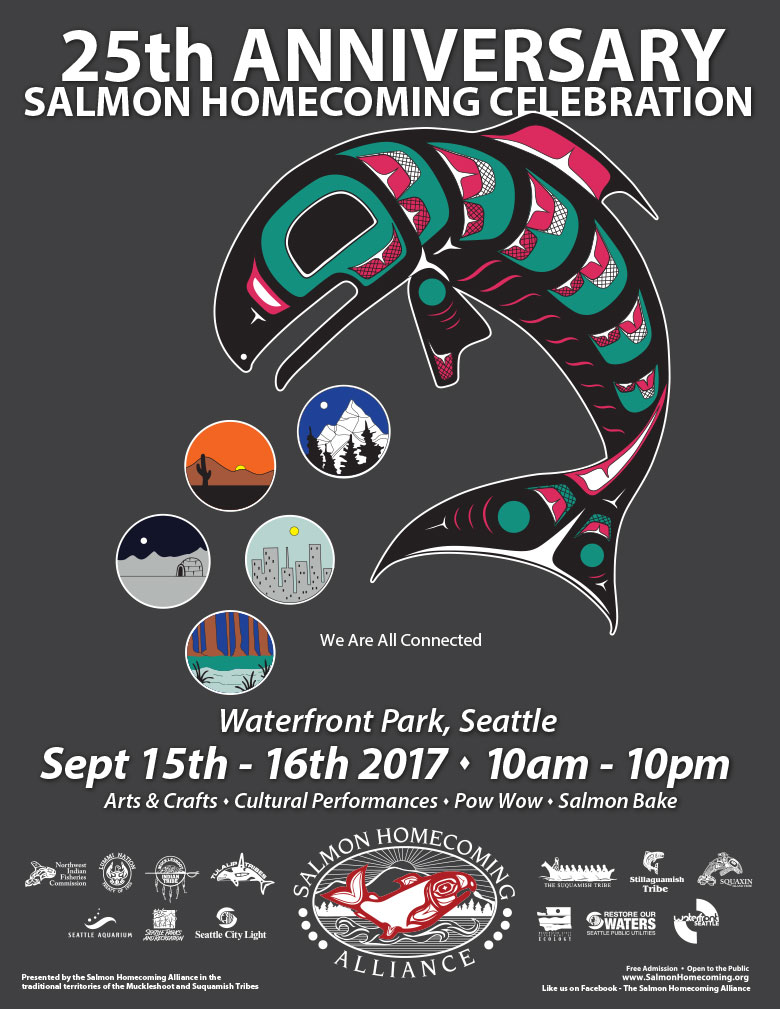 [download id="10″ format="1″]
[download id="9″ format="1″]
[download id="7″]
[download id="4″]
[download id="2″]
2010 Salmon Homecoming Poster (PDF)
The sacred Cedar holds many stories and if you spend time with this tree, which has always meant so very much to Native people, if you really listen, you can hear the stories of old. Within its sacred bark breathes the spirit of many generations and the memories of many lives. If you learn to understand the deep meaning of this and hear the stories that the Cedar has to convey, you will know the answers to the challenges you face, the solutions to the environmental questions we all ask. Within the Cedar the storytellers of many generations reach out to us and ask us to listen. They ask us to return home, with the Salmon, to a time and place where the hustle and bustle are left behind and the truths of life become the focus, where helping one another–regardless of party or vocation or ethnic persuasion–becomes the objective, and we realize TOGETHER that protecting and restoring the natural world is the most worthy of goals. The habitat truly is where it's at.